AAA Masonry Houston Kingwood
AAA Masonry & Home Remodeling should be your top choice when selecting a Houston masonry contractor. While many people associate "Houston masonry" with concrete blocks, it's essential to understand that masonry encompasses much more than that. Because every part of your home, inside and outside, incorporates masonry elements. Our name, AAA Masonry & Home Remodeling, perfectly reflects our expertise and focus on masonry. So, by choosing us, you can expect exceptional masonry remodeling and repair services that will significantly enhance your home.
Please use this form to schedule a masonry quote or ask questions; we will respond quickly.
Masonry Contractor Houston – Building from the Foundation Upwards
The role of masonry in a house is fundamental. All homes are on a foundation made of concrete and other durable materials. However, even concrete can experience damage over time due to various factors such as water, pressure, usage, and soil movements. If your foundation is compromised, it can seriously threaten the stability and integrity of your entire home. At AAA Masonry & Home Remodeling, our team of experts specializes in identifying the root causes of foundation issues and providing reliable repairs. With our extensive experience, you can trust that we will repair your concrete foundation effectively and ensure long-lasting results. Don't compromise on the reliability of your home's foundation – choose us to make it solid and secure again!
Houston Masonry Repair – Walkways, Driveways, Just About Anything You Can Think Of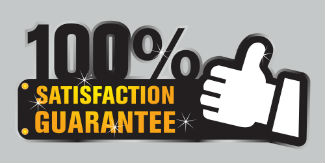 When considering the condition of your walkways and driveway, assessing whether they are in great shape or if Houston masonry repair is needed is essential. Cracked walkways not only detract from the overall aesthetics of your home but also pose a safety hazard. At AAA Masonry and Home Remodeling, our skilled craftsmen can install a new, safe, beautiful sidewalk that will leave a lasting impression. Moreover, you have various options, including multiple colors and designs. We can even incorporate stone or brick details to add a touch of elegance. Remember, first impressions matter; with our expertise, you can transform your driveway into a stunning focal point. Say goodbye to stained, cracked surfaces and hello to a refreshed design. With options such as standard or stamped concrete in various colors, you can truly customize the front of your home to your liking.
Masonry The Inside Story
Masonry plays a crucial role in many interior remodeling projects. AAA Masonry and Home Remodeling is your go-to contractor if you're considering a partial or total kitchen improvement. Investing in a new countertop is among the most impactful changes you can make. Our experienced stone masons can handle any material you desire, including granite, Silestone, concrete, and other engineered options. Enhance the overall appeal of your kitchen by opting for a new backsplash, which not only adds aesthetic value but also protects your walls. We specialize in kitchen renovations of all scales, ranging from minor upgrades to extensive transformations. Extend this level of craftsmanship to your bathroom as well. Say goodbye to old, cracked tiles and create a relaxing atmosphere by having our experts install tile or stone using a fantastic array of materials. With our help, you can have the spa-like retreat you deserve. Additionally, if any repairs, such as reviving a worn-out brick fireplace, our skilled craftsmen have the expertise to restore it to its former glory.
Home Improvement Trends
An increasingly popular home improvement trend is the creation of outdoor living spaces. Take a moment to look around your backyard—do you have suitable areas for relaxation and entertainment? At AAA Masonry and Home Remodeling, we excel at designing and constructing outdoor kitchens using durable and practical stone and tile. We can make it work for you whether you have a spacious or compact area. Our full-service company will install a custom stone area with a cooking surface, sink, refrigerator, and cabinets, tailored to your needs. Say goodbye to constantly running back and forth to the indoor kitchen and instead enjoy quality time with your family in the comfort of your outdoor kitchen. We can even incorporate a central fireplace for added ambiance, allowing you to unwind on a serene evening by the flickering flames.
Houston Masonry – Get Back Outside
Let's pay attention to the basics. We begin the transformation of your outdoor space with the patio area. From walkway installations to retaining walls and flooring, we'll collaborate with you to define your required functional zones. You deserve a dedicated cooking space, a comfortable dining spot, and relaxation areas. Enhance your outdoor gatherings by adding a roof, protecting you and your loved ones from intense sun and inclement weather. At AAA Masonry and Home Remodeling, our craftsmen are experienced in creating beautiful and functional coverings, using only the highest quality materials to ensure a seamless finish. The possibilities for your outdoor oasis are limitless. Please take a few minutes to explore the rest of our website and witness the incredible range of skills we offer through our showcased pictures. For more information about Houston masonry and to discuss your project, don't hesitate to call Don at AAA Masonry and Home Remodeling.